Please Contribute to the Snowdog fund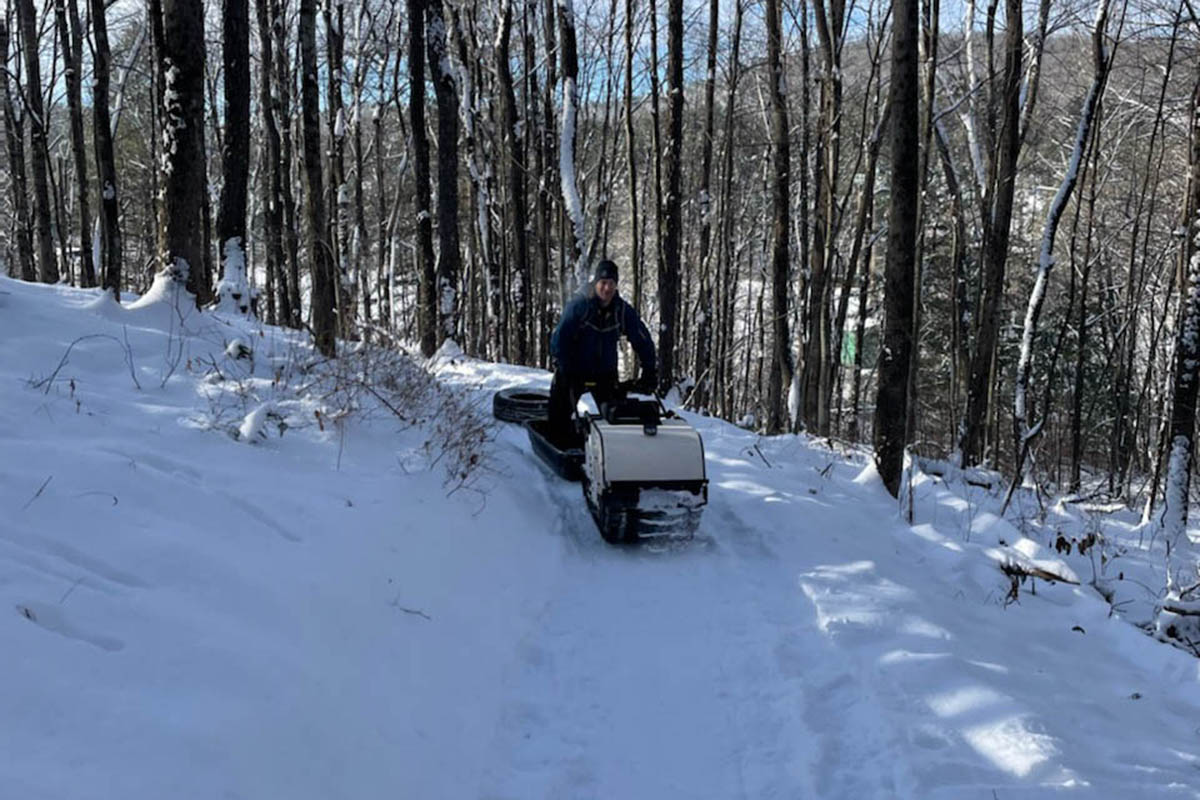 Last year we purchased a snowdog. Thanks to many generous  donors, we've raised some funds to help recover the expenses.
This year we bought a sweet plate drag (pictured below) for our snowdog which makes the trails oh-so-smooth.
If you love riding groomed winter trails, consider a gift, in any amount today! Your donation will help us make the fatbiking in Montpelier the best anywhere!
And with all the snow we've had recently, the SnowDog has some serious work to do!