North Branch Trails Are Open!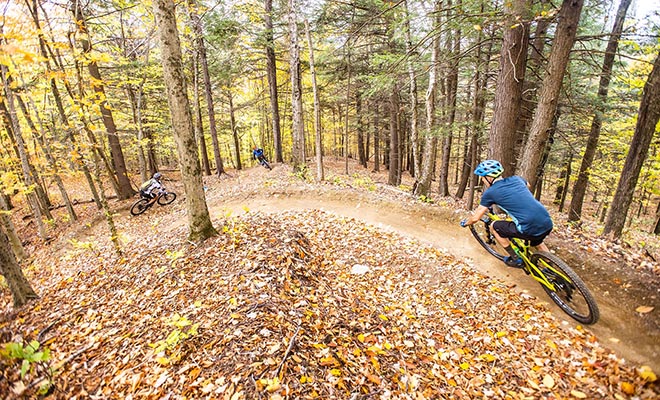 Thanks to the help of our volunteers and a stretch of dry weather, nearly all of the North Branch Trails are now open! The exception is the portion of Sparrow Farm Trail that connects to Sparrow Farm Road in East Montpelier – that opens June 1st.
Trails that have berms are marked yellow, as the berms are still somewhat soft – please try to brake smoothly so as not to skid your rear tire and create ruts.
Enjoy!